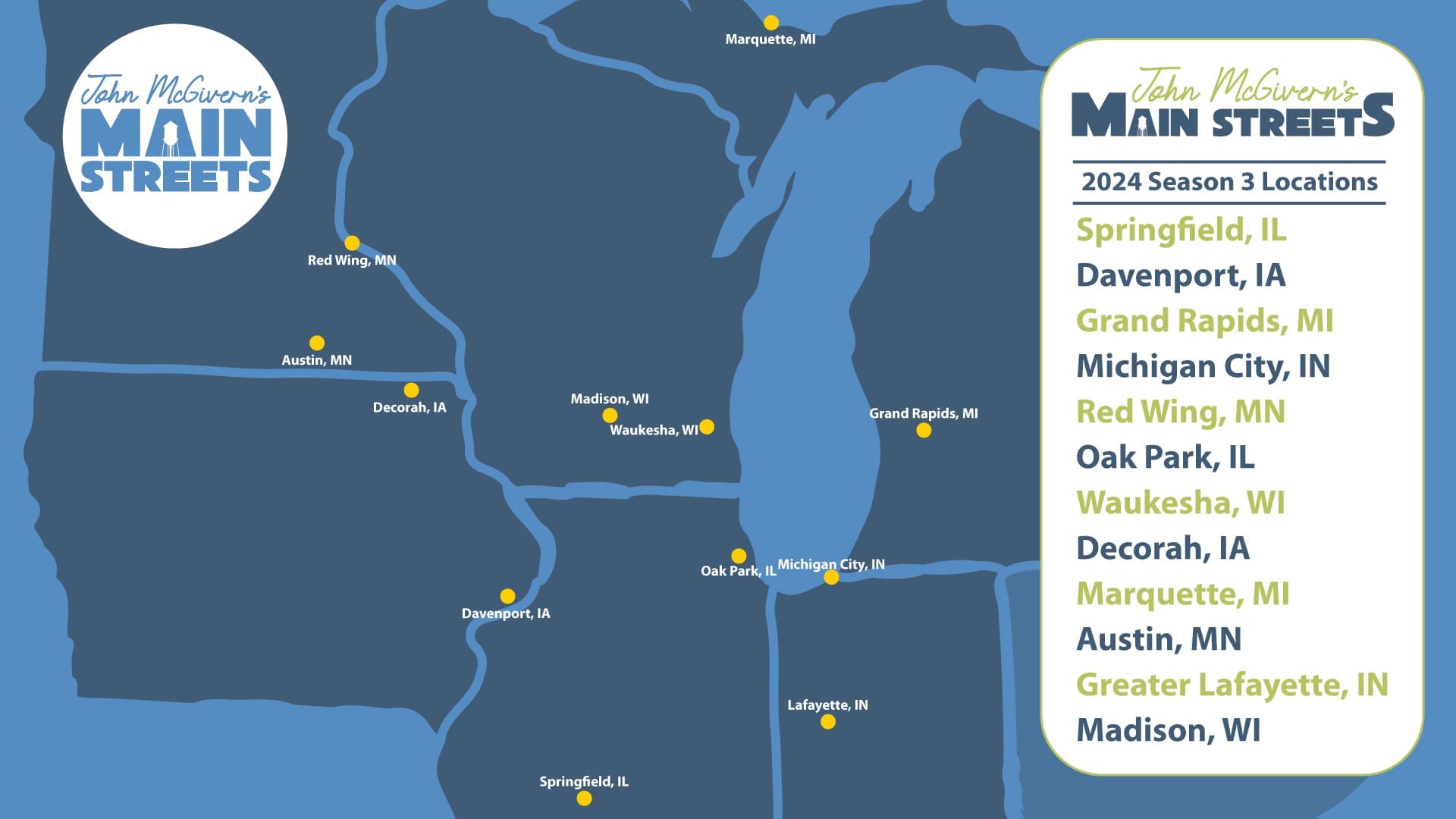 Main Street is alive and well.
It's where the heart of the community beats the loudest.
It's also where you will find six-time Emmy award-winning actor and host John McGivern. Enjoyed by a nationwide audience, John's unique brand of storytelling is expanding across the Midwest.
Through lively interviews with local residents and civic leaders, John uncovers the uniqueness and charm of each community he visits.